Careers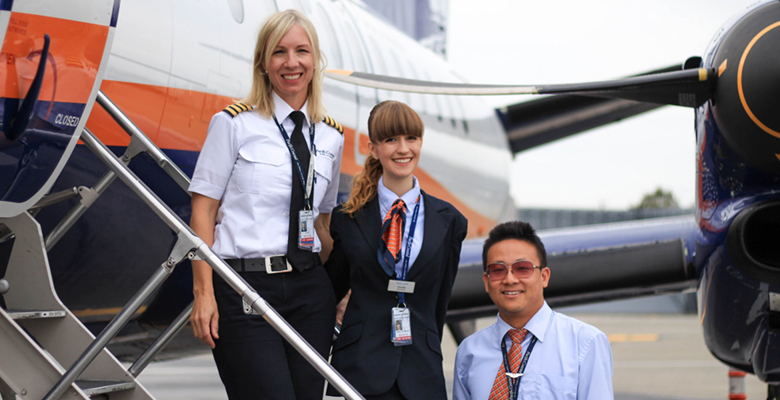 At Pacific Coastal Airlines, we honour our motto of People Friendly, People First. We encourage a positive, caring workplace and put a high value on collaboration, accountability, and loyalty. We are inclusive, respectful, and have a friendly corporate culture. We are very proud to give back and to support the communities that we serve. From the ground to 20,000 feet above, we move people and products throughout the skies of western Canada.
Why join the Pacific Coastal Airlines family?
Industry Travel Perks
Unlimited standby travel on Pacific Coastal Airlines routes for employees and their eligible family members
Annual confirmed flights on Pacific Coastal routes for eligible employees
Discounted cargo shipping rates within the Pacific Coastal network
Steeply discounted standby travel on airlines around the world
Corporate discounts at hotels and resorts within the Pacific Coastal network
Corporate discounts for car rentals
 Benefits
Full health benefits package consisting of extended health, dental coverage, vision care, life insurance, AD&D, short-term disability, and long-term disability
Company-paid BC MSP premiums
Group RRSP with company-matching contributions
Travel medical coverage
Employee & Family Assistance Program
Paid sick days
Paid personal emergency days
Employee Programs
Reward and recognition program
Opportunities for training and professional development
Employee appreciation events throughout the year
Milestone service recognition program
Opportunities for career development, growth, and promotion
Diversity and Inclusion
Pacific Coastal Airlines is an equal-opportunity employer. We are committed to a policy of non-discrimination in all of our employment practices. We welcome and encourage applications from all qualified individuals, regardless of race, religion, color, sex, age, non-disqualifying physical or mental disability, national origin, sexual orientation, gender identity or expression, or any other identifying characteristics. Learn more about our diversity and inclusion efforts.
If you require assistance or accommodation in the application or interview process, please e-mail or call 604.214.2358 ext. 2358.