Special Fares
Bereavement
We offer bereavement fares for qualified travellers who have suffered the loss of a loved one.
Eligibility: Our bereavement fare is available only when travel is due to the death of an immediate family member as defined as: spouse, child, parent, grandchild, grandparent, brother, sister, son/daughter-in-law, father/mother-in-law, and brother/sister-in law. No other exceptions will be granted. All other terms and conditions apply.
Requirements: To apply for a bereavement fare you do not need to fill in a form. Simply call our Customer Service Centre at 1.800.663.2872 and speak to one of our Customer Service Agents. At the time of booking, you will be required to provide our agent with the following information:
Name of the funeral home and contact telephone number
Relationship of the deceased to the traveller
Terms and Conditions:
100% refundable
Checked Baggage Fees:
Prepaid: 1st piece = Free, 2nd piece = Free, 3rd or overweight/sized = $105.00
Check-in: 1st piece = Free, 2nd piece = Free, 3rd or overweight/sized = $115.50
Changes: no charge
Cancellations: no charge (refunds processed by calling 1-800-663-2872 or emailing reserve@pacificcoastal.com)
Changes and/or cancellations must be made at least 2 hours prior to departure
Same-Day Earlier Flight Change: no charge (must be done at check-in counter)
Name changes: no charge
Advance Seat Selection: no charge
Children and Infants
Children: For air travel purposes, children are defined as being between the ages of two and eleven years of age, inclusive. We recommend that a child always travel with an adult escort. If you plan to have your child travel without an escort, please review our unaccompanied minors policy.
Infants: For air travel purposes, infants are defined as being under the age of two years. Infants may travel if held securely on an adult's lap, or have a seat on the plane if purchased, and with an infant seat secured in the appropriate manner. There is no baggage allowance for infants travelling for free, however passengers may check one car seat and one stroller at no additional charge.
Identification: Adults must provide appropriate identification for all infants travelling for free. Acceptable forms of ID include birth certificates, passports, care cards, and status cards. If ID is not present at check-in and an infant's age is called into question, you will be charged for an additional seat. That charge will be fully refunded upon presentation of accepted ID at a later date.
As per Transport Canada's safety regulations, the adult to infant ration must be 1:1.
Adults travelling with infants are allowed to take formula, breast milk, juice, and baby food through Preboard Screening.
Student Discount 
The discount amount ranges from 15% off of the base fare. Please ensure you are using the correct promo code shown below for your travel period.
Eligibility: Full-time post-secondary students over the age of 17 are eligible to book this discount. Students must present their valid International Student Identity Card (ISICard) at check-in. Specific university and college student I.D. cards are not accepted, students must present a valid ISICard. To apply for an ISICard, please visit ISIC Canada's website.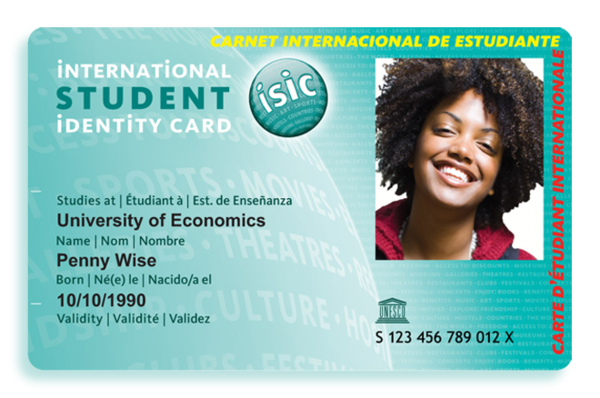 Check-In Requirements:
Valid ISICard
Government issued photo I.D. (i.e. Driver's License or passport)
Student must be at least 17+ years old
How to book:
Before searching for flights, be sure to enter the promo code ISICSTUDENT in the promo code field above. This will discount 15% off the base fare.
Groups
Pacific Coastal Airlines is pleased to offer competitive group rates and help make sure that your group's travel experience is seamless. If you have eight or more people travelling together on the same date and flights, you are eligible for a group rate. For more information and to request a group quote, please click here.
Medical
Pacific Coastal Airlines participates in the Travel Assistance program.
Eligibility: Any customer who is travelling for medical purposes with a properly completed Travel Assistance Program (TAP) form are eligible for a medical fare.
Prior to making a reservation with us, you must:
have your doctor fill out a Travel Assistance Program (TAP) form
have your doctor sign the TAP form
include an MSP authorization number issued by MSP
Once you have completed the above steps, call our Customer Service Centre toll free at 1.800.663.2872, or in the lower mainland 604.273.8666.
Terms and Conditions: A maximum of one (1) escort is allowed to travel with the authorized passenger at the same medical fare. The escort must travel on the same flights. The original TAP form, not a copy, must be submitted at check-in. No exceptions.
We recognize that, due to last minute or weekend travel, you cannot always get an authorization from MSP (as they are only open during the week). In this case we will accept an official and dated letter from your doctor on letterhead (notes on a prescription pad are not acceptable). The form must clarify where and when you need to travel, dates, and whether an escort (maximum of one) is required. The doctor's name, signature, and contact information must be clear. The original is required at check-in.
BCAA Members
BCAA Members can save 10% on airfare at Pacific Coastal Airlines. Please visit here to access your exclusive offer.
Promo Codes
From time-to-time you may come across special promo code offers with attractive fare prices. Promo codes are generally used for select markets and often have very short booking windows. To redeem a promo code, simply type the code into the promo code box found immediately above the booking ribbon, which is located near the top of the page on our website.