Fly Privately With Pacific Coastal Airlines
Whether you are planning a fishing trip, moving crew around the province, or wanting a more exclusive flight for your group, we can offer you a fully customized travel experience tailored to your needs.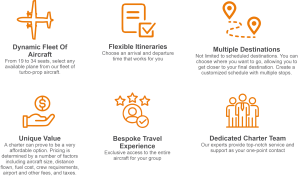 Request a Private Flight
Pacific Coastal Airlines offers private flights for both passengers and cargo throughout western Canada. Complete the form below to inquire about charter availability and pricing.
Due to the high volume of requests, please allow 24-48 hours to receive a quote. Our Charter Travel Team is available Monday to Friday, 08:30 to 17:30 PT, closed on statutory holidays.
Contact us
Phone: 604-227-5269
Email: charters@pacificcoastal.com
Charter FAQ