Join our team!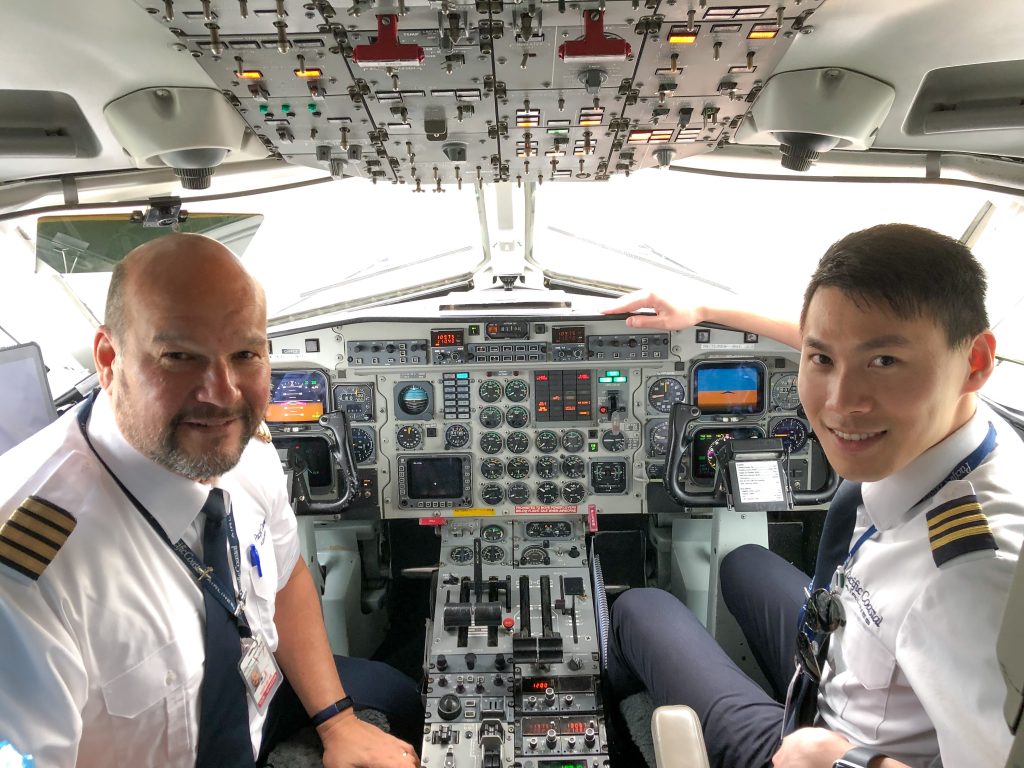 "My favourite thing about working at Pacific Coastal is being able to work with such amazing people day in and day out. All across our network, I feel I have the greatest colleagues in the world. Perhaps tied with this, is the opportunity to work all around our beautiful province."     – Rob, Saab Captain
"Pacific Coastal Airlines is like a big family. I really enjoy getting to know different people from each base and department." – Chad, Beechcraft 1900 Captain
"Although work is work, and nowhere is perfect, I can say in all honesty that after 35 years in the industry, this is the best company I have worked for." – Doug, Beechcraft 1900 Captain
"I love how Pacific Coastal is a well-established, professional airline that still maintains a close-knit vibe where I feel like a name and not a number. I enjoy the mix of flying into busy international airports like Vancouver and flying VFR into smaller uncontrolled airports in B.C." – Brett, Beechcraft 1900 Captain
The perks of working at Pacific Coastal Airlines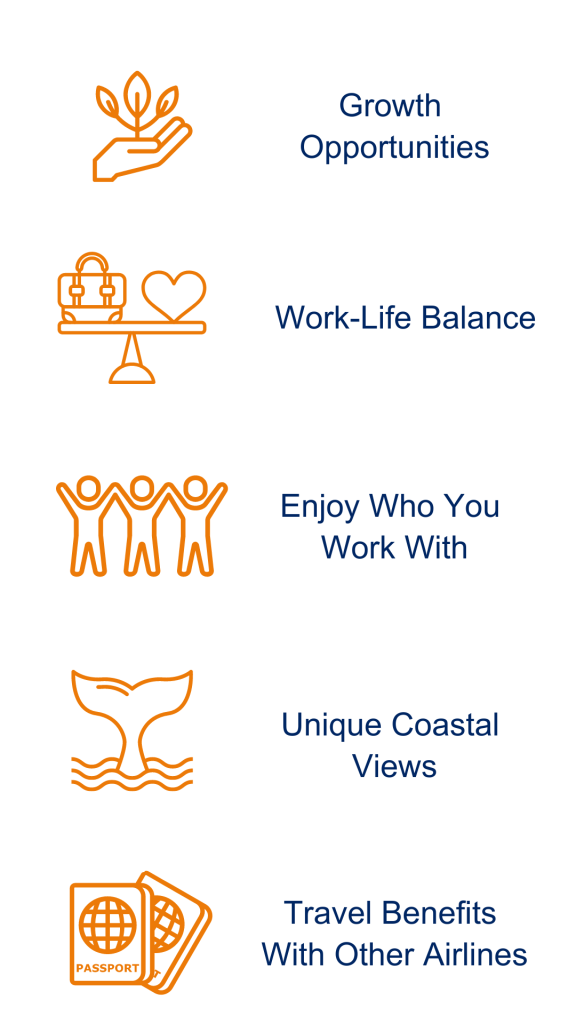 FAQ
Ready to join the Pacific Coastal Airlines team?
View our current job opportunities and apply here
Have questions? Reach out to us at careers@pacificcoastal.com