Our Aircraft
With the humble beginning of a small seaplane, Pacific Coastal Airlines now operates with over 20 aircraft to offer reliable services across B.C. and Alberta, Canada.
Saab Aerotech developed the Saab 340 to meet regional airline operator requirements for the highest possible standard of passenger comfort at minimum cost. A systematic and logical design process resulted in an aircraft with a pressurized cabin, three-abreast seating and two turboprop engines on a low wing. This aircraft is equipped with an onboard lavatory.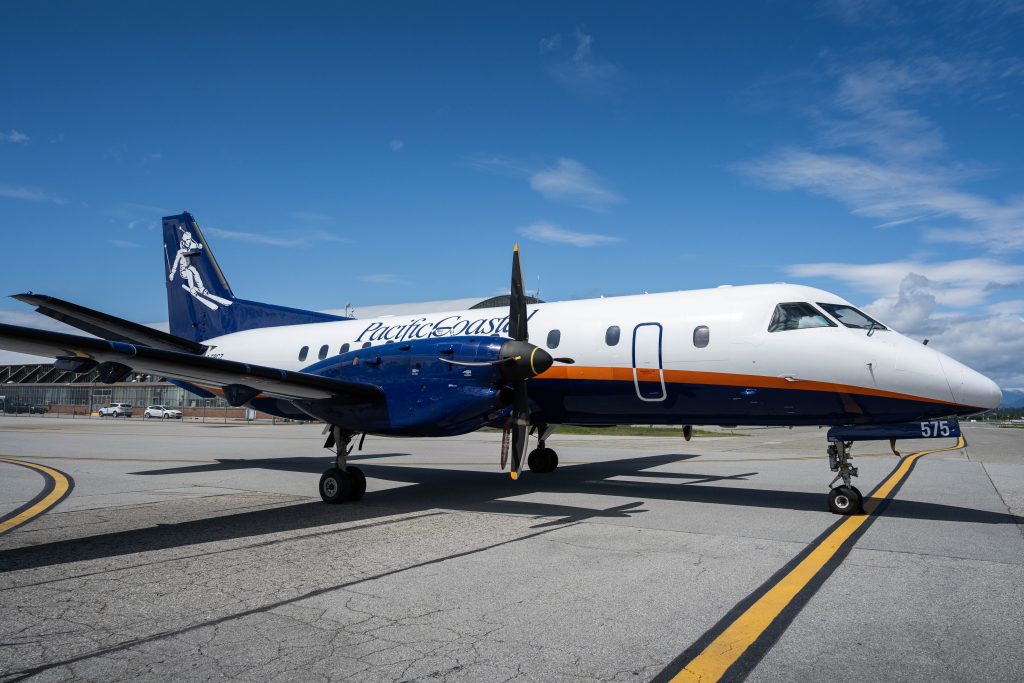 A long-range pressurized twin-engine turboprop airplane designed for airports with relatively short runways. Based on its stand-up cabin and powerful engines, it is a popular aircraft for regional travel. This aircraft is not equipped with an onboard lavatory.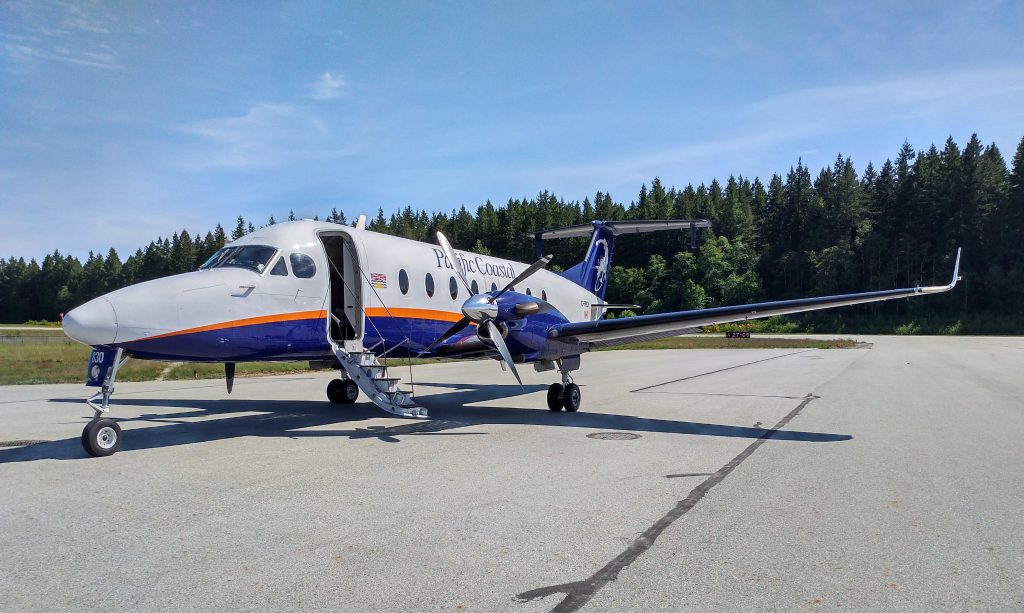 This 19 passenger, pressurized twin-engine aircraft was developed as a result of the increasing demand for high frequency commuter air travel. Its long range and large payload capability has made it the most popular commuter aircraft in North America today. This aircraft is not equipped with an onboard lavatory.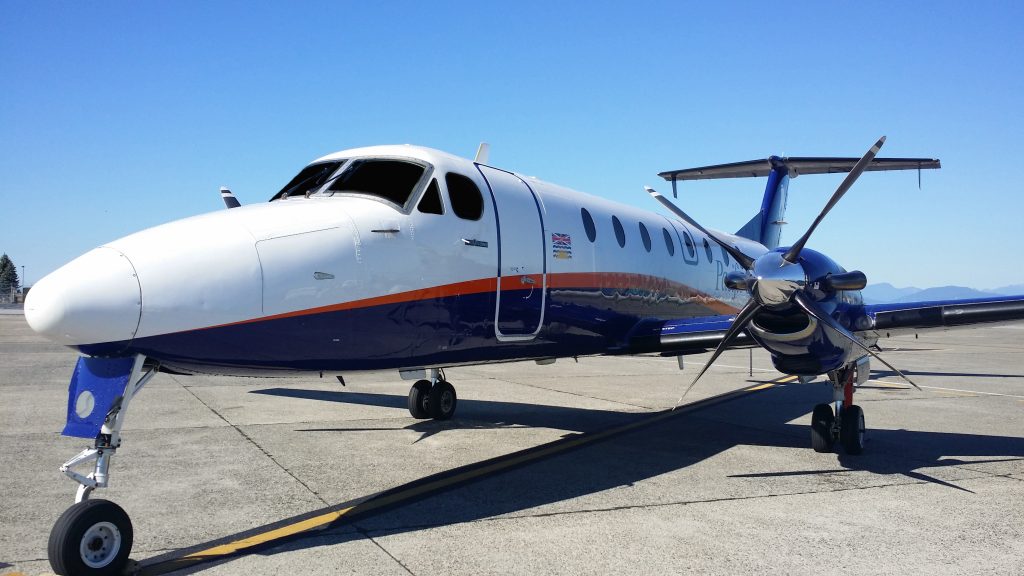 As a proudly British Columbia-based company, Pacific Coastal Airlines acknowledges our deep connection to the people and communities we serve. So rather than settling for just one artwork that would be impossible to capture the whole essence of B.C., we embraced the opportunity to showcase the diverse tapestry of our province. With a smile, we told the artist, "We'll take 'em all." As a result, each of our aircraft boasts a distinctive tail, each with its own captivating story to tell.