We could write a whole book on Daryl Smith's story, his experience in the aviation industry, and the many beautiful memories from all the people he has influenced in his life. We're fortunate that Daryl knew his story needed to be shared and had a book, "A Pilot's Journey Log" written by local writer Jack Schofield, where we are able to look back on his biography as an airline CEO. Summarizing key moments from his Pilot's Journey Log, we're honoured to share and remember the amazing accomplishments Daryl Smith had on the aviation industry in British Columbia.
Originally, a truck logger, Daryl Smith entered the aviation world as a bush pilot and turned airline owner within 7 months of flying. His dream and entrepreneurial spirit to connect and support small communities in British Columbia will continue to live on as his legacy.
Daryl Smith grew up in a logging family that was always on the move around the province. It was in Bella Coola where young Daryl gained his expertise with heavy equipment and learned to drive logging trucks from his father. In 1964, Daryl cashed in his logging truck for a pilot's license, and the rest is history.
He began his flight training from Skyway Air Services at Langley Airport and dedicated all his waking hours to learning the art of flying. After two months of training, he was hired as a pilot by Tyee Air Services at Sechelt's Porpoise Bay. It was at Tyee Air where he learned the tricks of the seaplane trade from experienced coastal pilots, flying passengers, and freight into the logging camps and fishing resorts of British Columbia.
After five months flying the coastline with Tyee Air, he went into partnership with a good friend and pilot, Dan Schuetze. Together, they purchased Wilderness Airlines, which at the time was a one-airplane bush operation located up the coast in Bella Coola.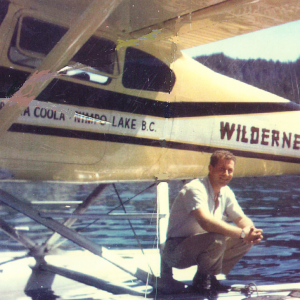 By 1967 not only did Daryl's family start to grow, but Wilderness Airlines was also increasing in size with two brand new Cessna 185's, a 180 and a DeHavilland Beaver. In 1968, Daryl decided to part ways from Wilderness Airlines and moved his family from Bella Coola to Richmond, staying close to Vancouver Airport where all the aviation action was. Daryl saw an opportunity to purchase a Cessna 185 and started Canyon Air, serving the area of Quesnel and the interior.
As operations for Canyon Air grew, Daryl and his family moved to Quesnel where they lived close to the lake and where he could operate their seaplane. With few passengers during the wintertime, Daryl found opportunities to go back to his roots and work as a logging driver as well. The more he was immersed in the interior of B.C., the more his heart was calling him back home to the west coast.
Daryl saw an opportunity to sell Canyon Air and move his family back to the west coast in the same neighbourhood as before, close to the Vancouver Airport in Richmond. Daryl was offered a job at Vancouver Equipment Company where he was a seasonal coastal seaplane pilot on their sales team and became known as the flying salesman.
It wasn't long until he heard from his good old friend George Percy. In 1975, they both joined forces and became owners of the Powell River Division of Air West Airlines. They changed the name right away, to what became, Powell Air. By 1976, the company fleet consisted of two Cessna's, a Beaver, two Aztecs, and a Piper Navajo, as well as employed five full-time pilots and two part-time.
In 1984, Daryl was introduced to Ian Harris, who proposed that Powell Air and Air BC form a separate company in equal partnership to operate the Vancouver to Powell River route. Eventually, Daryl took the remainder of Powell Air fleet into a merger with Air BC, in which Ian Harris and Daryl created a new airline called Pacific Coastal Airlines.
By 1987, Pacific Coastal Airlines would provide floatplane service into the mainland communities and interline with Air BC's Dash 7 scheduled flights between Port Hardy and Vancouver, as well as scheduled flights to Powell River.
Daryl was clear that Pacific Coastal, known to many as PASCO (the airlines call sign used to communicate with air traffic controllers over the radio), would seek to support the people and communities it served. Thirty-five years later and the spirit of giving continues to be deeply rooted in the corporate culture and supported by the dedicated team of employees.
Throughout his career, Daryl made a significant contribution to the development of the aviation industry in B.C. and was a recipient of the British Columbia Aviation Council (BCAC) Robert S. Day Trophy in 1998, and Lifetime Achievement Award in 2000. A deep thinker and concise communicator, there was never any doubt about where he stood. He was tough but fair, discerning, wise, and extremely generous.
In 2017, Pacific Coastal Seaplane division obtained an independent Air Operator's certificate and rebranded as Wilderness Seaplanes. Now, Pacific Coastal connects to additional destinations along the south coast of British Columbia through its affiliate airline Wilderness Seaplanes, which is located in Port Hardy on northern Vancouver Island. Wilderness Seaplanes currently operates six seaplanes, 4 of which are amphibious. They are the last commercial operator worldwide to operate a Grumman Goose fleet, the famous amphibious aircraft.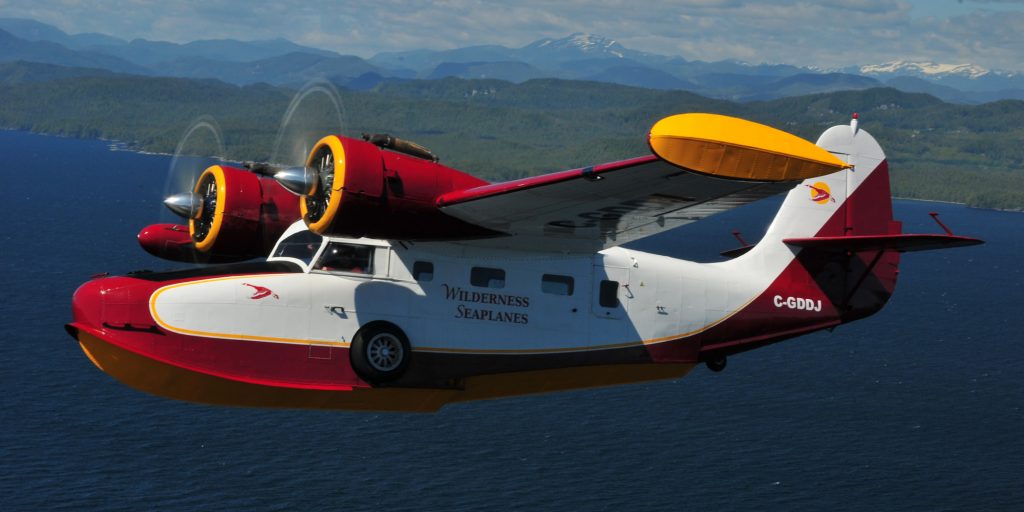 Today, Pacific Coastal operates a fleet of 19, which includes a mix of Saab 340A and B and Beechcraft 1900C and D. Its network continues to encompass major ski destinations, a multitude of fishing lodges, outdoor and wildlife adventure tours, and authentic First Nations cultural experiences. Pacific Coastal Airlines is also proud to operate flights on behalf of WestJet through a Capacity Purchase Agreement (CPA). WestJet Link was created to connect smaller cities in British Columbia and Alberta with WestJet's domestic hub at the Calgary International Airport (YYC) with non-stop service to Cranbrook (YXC), Dawson Creek (YDQ), Lethbridge (YQL), Lloydminster (YLL), and Medicine Hat (YXH). WestJet Link also serves Vancouver International Airport (YVR) with non-stop service to Cranbrook (YXC), Comox (YQQ), and Nanaimo (YCD).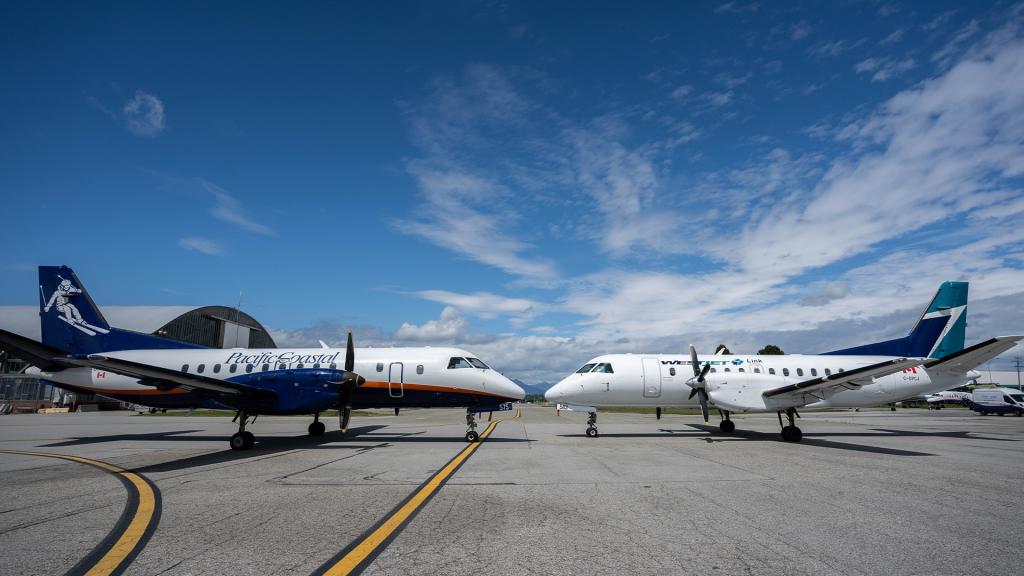 This year, Pacific Coastal celebrates its 35-year anniversary and Daryl Smith's legacy will continue with the growth of Pacific Coastal Airlines, with over 300 employees in British Columbia and Alberta, and it all started with a former truck logger and a great passion for aviation.