This past Tuesday, June 20, 2023, marked the fifth anniversary of WestJet Link flights, a partnership that has transformed our operations and connected communities in British Columbia and Alberta to a vast array of travel opportunities.
WestJet Link, powered by our dedicated team at Pacific Coastal Airlines, was initially created to connect smaller cities with WestJet's Calgary hub. By offering Link flights to cities such as Cranbrook (YXC), Lethbridge (YQL), Lloydminster (YLL), and Medicine Hat (YXH), WestJet Link has brought convenience and accessibility to these communities, connecting them to WestJet's extensive network and opening doors to extensive travel opportunities. Furthermore, WestJet Link's reach has over time extended to similarly connect Cranbrook (YXC), Comox (YQQ), Kamloops (YKA), and Nanaimo (YCD) with Vancouver International Airport (YVR).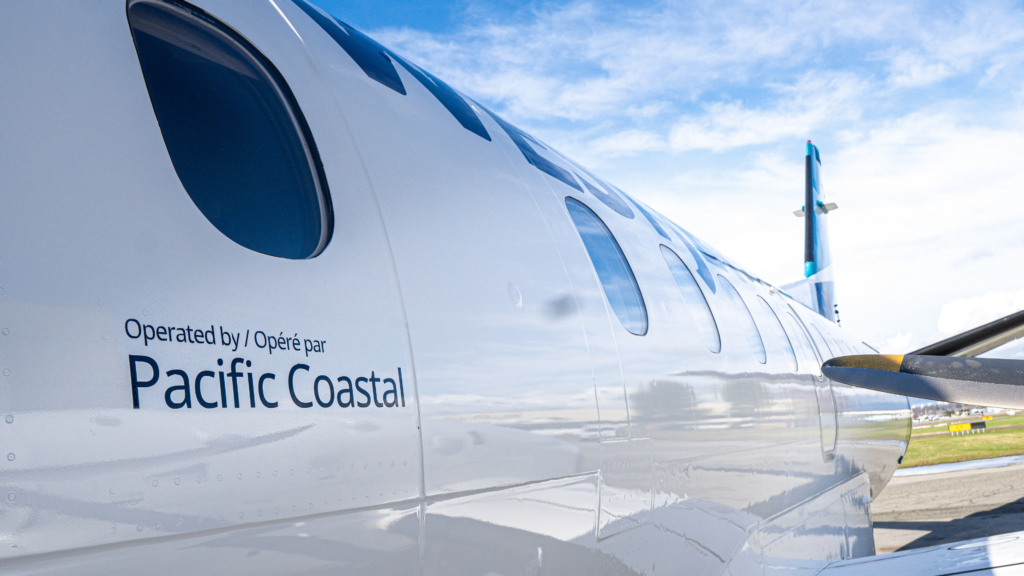 When we embarked on this journey with our esteemed partner WestJet, our vision was clear: to bring the spectacular places across B.C. and Alberta closer to all Canadians and the communities served. At Pacific Coastal Airlines, our vision is rooted in a future where communities are connected and enriched, supported and embraced. From the outset, WestJet has demonstrated an unparalleled commitment to our shared vision and has been an instrumental force in turning this vision into reality. Together, we have fostered an environment where smaller cities have thrived, businesses have flourished, and families and friends have been brought closer together. The impact of our collaboration goes beyond the skies; it resonates within the hearts of those we serve. This partnership has truly exemplified the spirit of collaboration, where two organizations come together with a common purpose and create something truly extraordinary.
On behalf of Pacific Coastal Airlines, I would like to express my deepest appreciation to WestJet and all the Pacific Coastal Airlines employees powering the WestJet Link network for their continued trust, partnership, and shared belief in the power of aviation to transform lives. Together, we have built a legacy of reliability, excellence, and most importantly, a deep sense of community.
As we celebrate this remarkable milestone, we remain committed to providing the highest standards of service to our guests and partner WestJet. We will continue to explore new horizons, innovate, and adapt to meet the evolving needs of our communities, guided by the strong foundation of WestJet Link.
To all our valued guests, partners, and the communities we serve, thank you for your continuous support. Thank you, WestJet, for the past five incredible years of partnership. Here's to the memories we have created and the future we will build together. Together, let us continue to connect communities, enrich lives, and embrace the extraordinary.
With heartfelt gratitude,
Quentin Smith
President, Pacific Coastal Airlines