It is with a full heart that we announce yet another record-breaking year with our Annual Memorial Charity Golf Tournament! This year's tournament surpassed all expectations, becoming another remarkable milestone in the history of this cherished event. Over one hundred and fifty golfers and sponsors from across British Columbia, Canada and United States, with some as far away as Dallas, came together to share a day full of unforgettable memories with the spirit of uplifting our communities and elevating the aviation industry.
The atmosphere was nothing short of incredible as the spirit of philanthropy filled the air. As a company that values people above all else, Pacific Coastal Airlines was proud to bring together golf enthusiasts and supporters for a day filled with excitement and a shared commitment to making a difference.
First, we would like to extend a heartfelt thank you to our Title Sponsor, Canadian Western Bank, for accompanying us on this philanthropic journey for the past eighteen years. Our partnership has been truly remarkable, as we have been able to achieve extraordinary results and positively impact the lives of countless individuals. We are also immensely grateful to all the sponsors, donors, and participants who joined us in making the 29th Annual Memorial Charity Golf Tournament an overwhelming success.
At Pacific Coastal Airlines, we recognize that our responsibility extends far beyond the skies we traverse. Through our commitment to giving back, we strive to fulfill our role as a conscientious organization and ensure that our actions align with our values. In light of the ongoing pilot and Aircraft Maintenance Engineer (AME) shortage challenges faced by the aviation industry, both in Canada and around the world, this year's golf tournament held an even greater significance. Pacific Coastal Airlines embraced the opportunity to pursue multiple objectives in our mission to give back to the community. In collaboration with the British Columbia Aviation Council (BCAC), we made the decision to establish three aviation scholarships for B.C. youth, aspiring pilots, and individuals pursuing AME training; two of which are dedicated to B.C. Indigenous youths. In addition to our scholarships, we remain committed to supporting two remarkable B.C.-based charities, Power to Be and The Source Club Society, both of which have consistently demonstrated their dedication to effecting positive change within our community.
Moreover, the occasion presented a valuable chance for us to reconnect with our longstanding industry partners and cherished friends. We were extremely fortunate to receive support from our esteemed partners in transforming the event into an unparalleled experience. Every golf hole resonated with lively enthusiasm, courtesy of our partners who generously sponsored a series of exhilarating events such as axe throwing, beer tasting, golf cannon stations, snack bars, a photo booth, and the iconic Pasco-ritaville that served refreshing margaritas for the golfers. Tacofino food truck and Spirit Bear Coffee Company kept everyone fueled with delicious treats, while Herschel treated participants to remarkable tee gifts, adding to the overall splendor of the event.
As we reflect upon the success of the 29th Annual Memorial Charity Golf Tournament, we are immensely grateful for the support of our sponsors, donors, and golfers. We also want to express our gratitude to all our employees and volunteers. A golf tournament of this magnitude is no small feat, but with your help, it felt like a breeze. Whether you were cheering on the golfers, running the fun events at the different golf holes, or simply lending a hand wherever it was needed, your commitment to making this day extraordinary did not go unnoticed.
We appreciate your willingness to go the extra mile, even if it meant battling a few sunburns or enjoying a few well-deserved beverages along the way (we won't tell!).
Once again, thank you to all the extraordinary parties that have contributed to the 29th Golf Tournament's success. Until next year, let's celebrate this remarkable achievement and continue spreading the spirit of compassion and unity.
With sincerest gratitude and admiration,
Pacific Coastal Airlines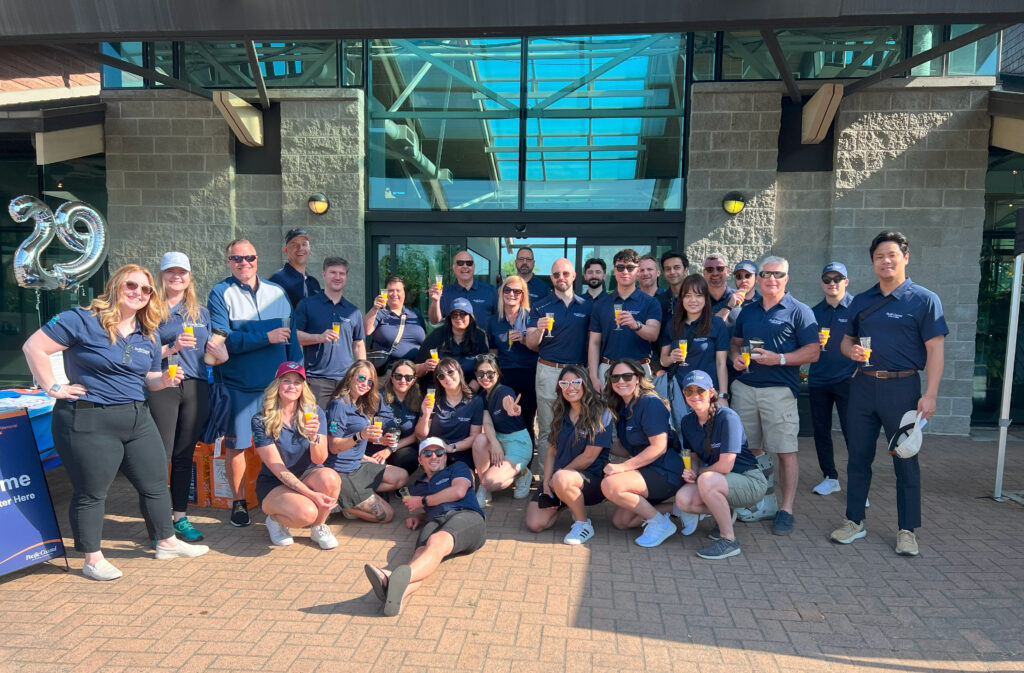 DOLLARS RAISED SINCE ITS INCEPTION IN 1992