T'is the season of traveling!
Whether you're flying home or heading on a new journey this holiday, the airport experience is just as important as the destination. This guide offers helpful tips and reminders so you can better prepare for your trip through the airport.
Know Your Airport's Outlook
Check ahead to determine your departure airport's busyness during the week for the upcoming weeks, and build sufficient time around your flight to cope with security lines. We suggest arriving at the South Terminal an hour before your boarding time.
For customers traveling for the first time with Pacific Coastal Airlines this Holiday, we highly suggest learning about the South Terminal. If you're departing from the main YVR terminal, a glance at the Terminal Maps can help you navigate your gates easier.

Check your documents.
Airport prep starts at home, make sure all your documents and IDs are still valid, accurate, and available.
Online check-in also helps reduce the wait time & allows you to pre-pay for checked baggage. With the PCA Mobile App, you can easily complete online check-in and save the boarding pass to your mobile device.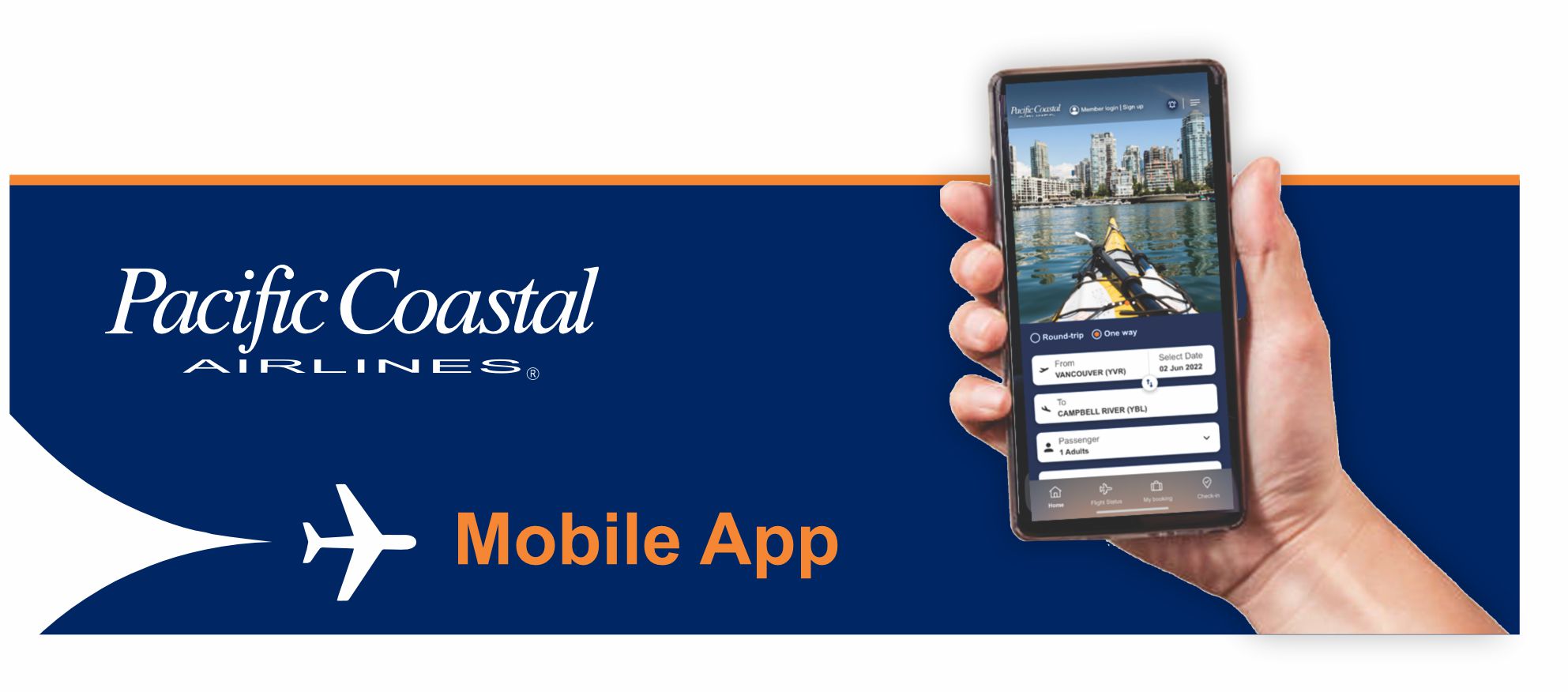 Read Baggage policies
Every airline has different baggage policies and it's even stricter during the holiday season to ensure safety for all passengers. Make sure you read the guidelines carefully, stay within the allowed dimensions, and weigh for a smooth check-in.
With that said, choosing the right fares depending on your travel needs this holiday will save you more time and money than you thought. For instance, our Encore Fare allows 2 checked pieces of baggage. Click here to learn more about our checked baggage policy.
Avoid wrapping your gifts
CATSA recommends leaving your gifts unwrapped as the contents may need to be inspected. You can visit their website online here for more details.
If you're considering sending out your Christmas presents via cargo, avoid wrapping your gifts in advance as they may need to be searched for security reasons. Holiday gift boxes are great alternatives that you can consider. At PCA, we offer a variety of cargo products to suit your holiday needs, click here to learn about our fares.
Look out for weather advisories
Winter travel is unpredictable as heavy snowfall and icy roads may cause delays or limit your vision while driving. Keeping up with the weather forecast can help you come up with a backup plan to ensure you arrive at the airport on time.
We updated our Flight Status page so you can receive real-time updates on your flights. Customers are also likely to experience longer than normal wait times on our Call Centre. To keep lines clear for those customers with upcoming travel who require assistance, please only call if your flight is within 72 hours. We highly suggest keeping an eye on our Network Update to be informed of the latest changes.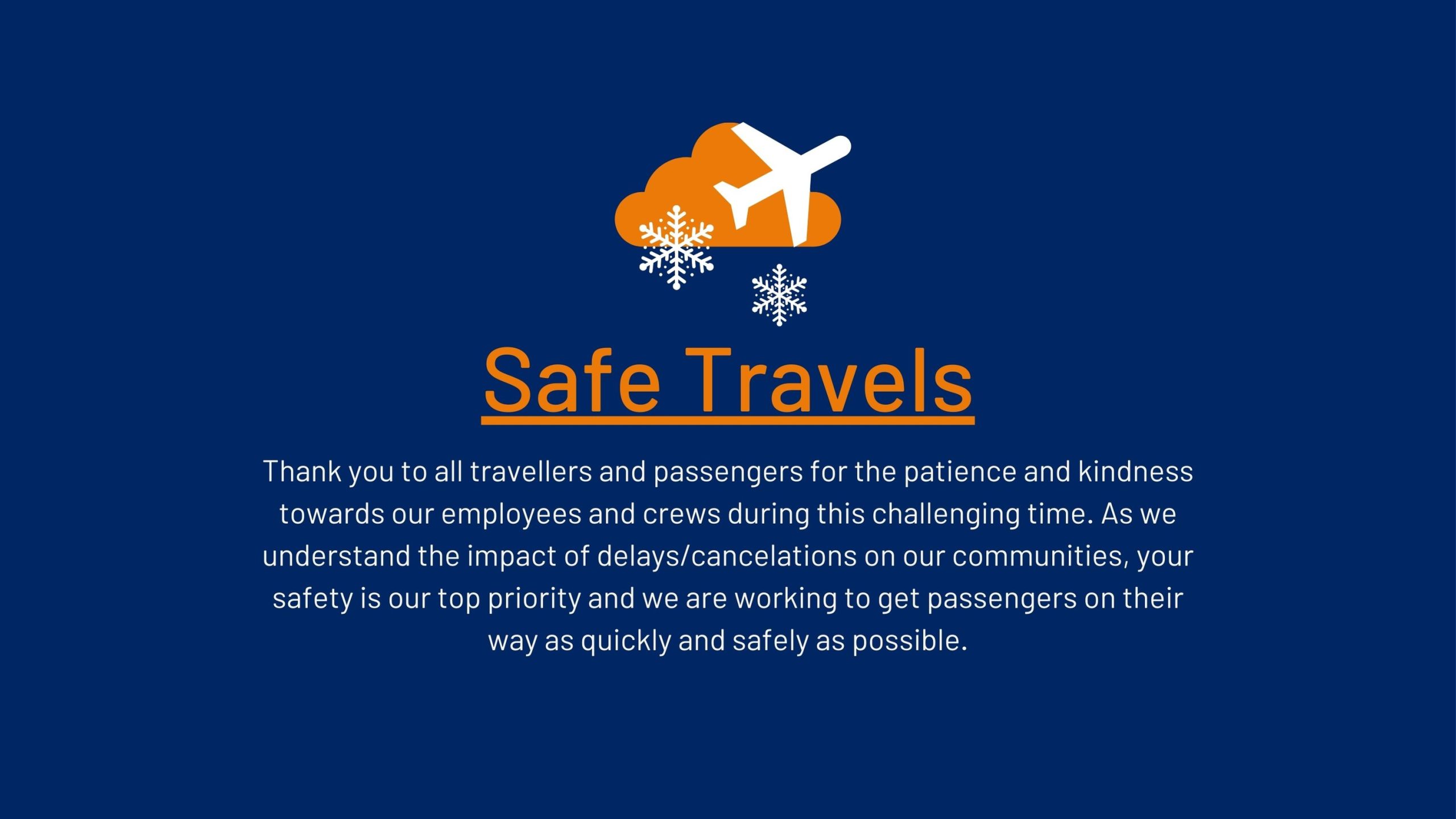 Plan Your Route
Similar to you, other British Columbians are also heading to the airport this holiday season. The Canada Line is a great public transport option as YVR offers a complimentary Shuttle Service between the Main and South Terminals. If you're driving, consider pre-booking your parking spot!