In a continuing effort to help you plan out your holiday trips better, we have compiled a list of holiday travel tips so you can save time on money this busy season!
1. Research Your Costs
In order to create a robust budget for your trip, make sure you know your priorities: Is it food, accommodations, or activities? Deciding whether you're planning to backpack or stay in a luxury hotel will help you narrow down the scope of your travel expenses.
2. Check for flexible dates
If you're flexible with your dates and want to explore new destinations, make sure to browse your favourite booking sites when you have time. For instance, Pacific Coastal Airlines always have special offers to all destinations for passengers who are open to exploring new places.
Here are some of the dates with prices starting as low as $92:
3. Download your travel documents ahead of time
We might overlook storing our travel documents offline nowadays as airports often offer complimentary Wi-Fi. While that is true, there are no guarantees about the connexion's quality. Downloading travel documents ahead of time helps you avoid unnecessary worries such as not being able to find the right document or typos on your travel itinerary.
If you're traveling with Pacific Coastal Airlines this holiday season, make sure to download our Mobile App that allows you to edit, manage and download your travel itinerary.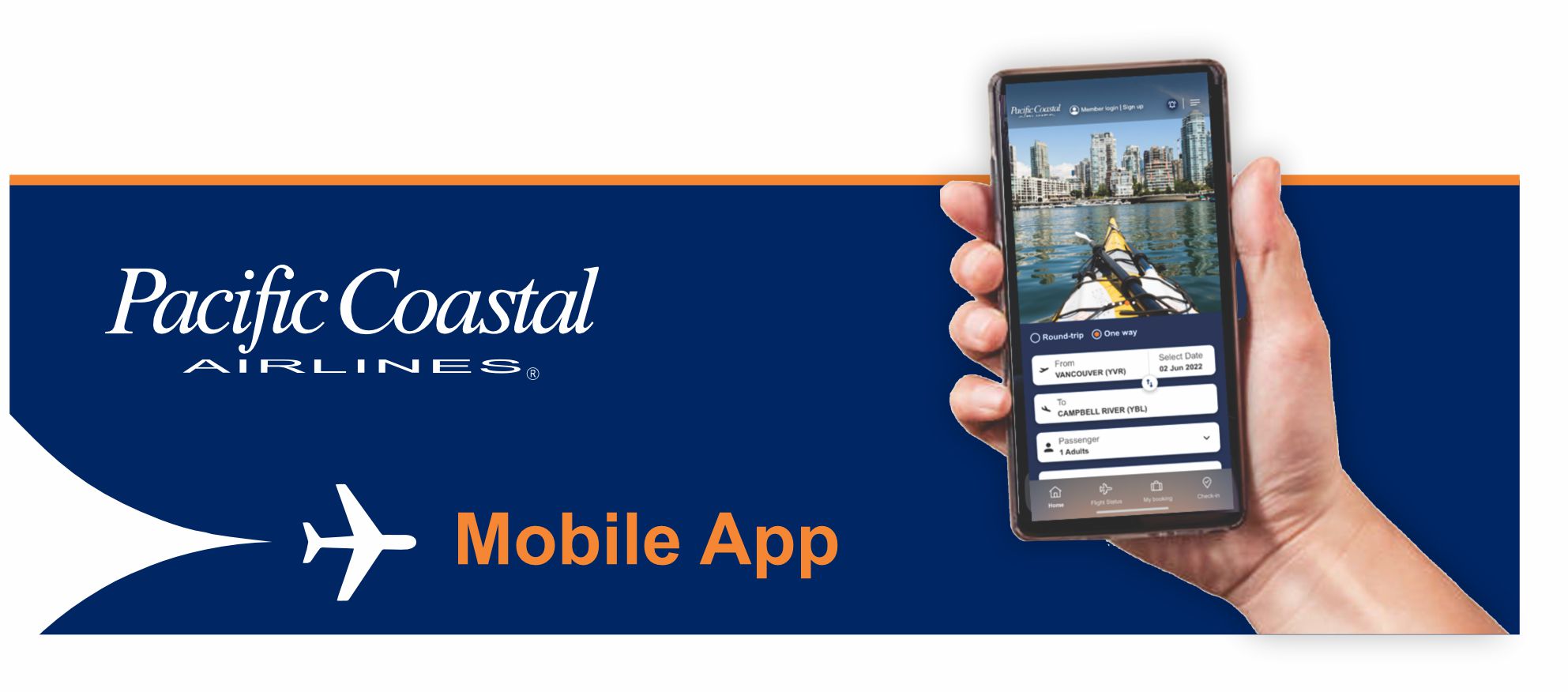 4. Look out for deals!
If you're thinking it's too early to book your next trip, it is about time to book it. Purchasing on big sale occasions such as Black Friday can take a bit more time than usual, but it will definitely be worth it if you secure a good deal.
Talking about deals, Pacific Coastal Airlines is currently offering 20% off all locations for Bravo and Classic fares using the promo code PCABLACKFRIDAY from November 21 until November 27, 2022.

5. Sit back, relax and enjoy your flight!
It's normal to feel nervous and stressed when planning out your holiday trips; just remember after all the planning, you will be rewarded with a cozy holiday with your loved one! Trust your planning and embrace the imperfections of your trips – those are the ingredients to have a trip of a lifetime.
We wish you a season of joy and may your new holidays be filled with laughter and love through the New Year!