Trail / YZZ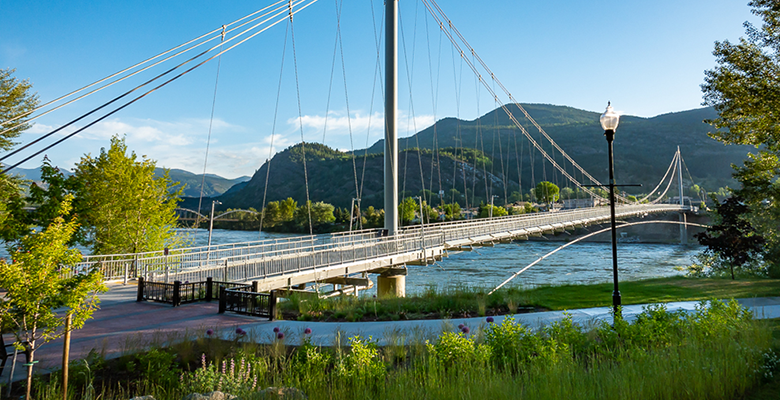 Columbia River Skywalk Photo: Mike Hockley Photo
Trail, 9km from the Canada/US border, is in the West Kootenay region of BC and is situated on the Columbia River. Blessed with access to plenty of outdoor activities and scenic nature, it is also prides itself on being "Home of Champions".
Pacific Coastal flights departing from Vancouver (YVR) to Trail (YZZ) are handled as unsecured where customers don't need to go through security in order to board. Departures will be from gate number three.
Pacific Coastal Airlines Office at Trail Airport
9019 Highway 22A, Trail, BC, V1R 4W6
250.367.7200
Business Hours: Mon-Fri 07:30-17:00, Sat 09:00-13:00, Sun 10:30-17:00
City of Trail     Red Mountain Resort (Rossland)     Best Western Plus Columbia River Hotel
Glenwood Inn & Suites     Mountain Shuttle (Transport To RED Mountain)
Book your Flight to/from Trail Today!